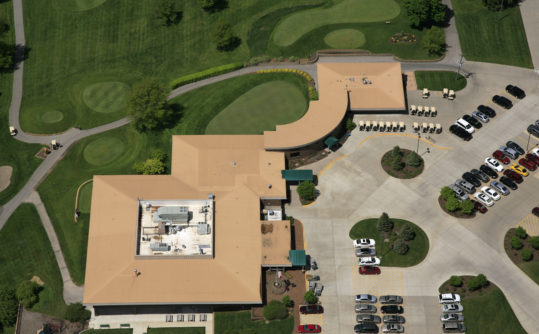 Duro-Last is The "World's Best Roof"®
We give contractors, building owners, and specifiers multiple options for new construction or retrofit roofing projects. Custom prefabrication has been the uniqueness of Duro-Last for years. Prefabrication eliminates 80-85% of roof top welding/seaming. With the increase in job site welding technology Duro-Last has released five rolled goods membranes within the rolled goods family.
Duro- Last materials can be installed using a variety of attachment methods, providing unparalleled flexibility for virtually any roof application.
All rolled goods from Duro-Last were engineered to be used with the complete line of Duro-Last's proven, precision-fabricated flashings for curbs, stacks, and parapets that ensure a watertight fit. Prefabricated flashings are manufactured from standard Duro-Last membrane material and feature a weft inserted scrim that provides puncture and tear resistance, and tensile strength at transitions – the most critical areas of any roof installation.
Duro-Last's custom-prefabricated, reinforced, PVC roofing system is ideal for any flat or low-sloped application. Extremely durable and easily installed by authorized contractors without disruption to daily operations, the Duro-Last single-ply roofing system is also leak-proof, resistant to chemicals, fire and high winds, and virtually maintenance-free.
Over a billion square feet of the Duro-Last PVC roofing system membrane have been installed on all types of commercial, industrial, and institutional buildings throughout North America. Prefabrication of Duro-Last's PVC roof membrane not only reduces the material waste associated with the installation of most rolled systems, it also eliminates 80-85% of the typical on-site, labor-intensive seaming required for other single-ply roofing systems. The Duro-Last roofing system also comes complete with all accessories included.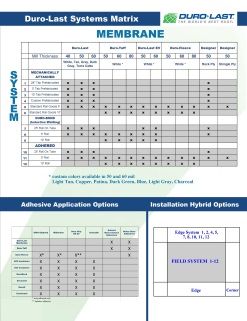 Key Benefits
No Disruption To Your Business
Leak-Proof
Installed Year-Round with No Messy Clean-Up
Maintenance-Free
Fire Retardant
Installed By Professionals
Energy Efficient
Inspected By Duro-Last Quality Assurance Specialists
Wind Resistant
Made In America
A Proven Track Record Of Success
Roof Recycled into Flooring
15 and 20 Year NDL warranties
Contact us today to find out more information on Duro-Last Roofing.