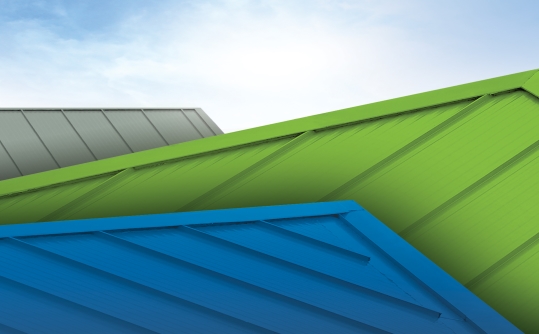 Rely on our Quality Standing Seam Roofing
You may already know that metal roofs are ideal for commercial and industrial applications. But not just any metal will do. Standing seam roofing is best because it features continuous panels running from the roof ridge to the eaves. In effect, the seam is raised or standing rather than flush mounted. That's why it's called standing seam. For excellence in metal roofs, choose Allen Consulting Group, Inc.
Backed by 30 years in the business, our team works with the most trusted names in the business, specifically EXCEPTIONAL® Metals, a division of Duro-Last® Roofing. Featuring an affordable price tag and custom fabrication that cuts down on cost, you get peace of mind knowing you're partnering with the best. Standing seam metal has been known to last 50 years and more with regular maintenance. That's why so many commercial and industrial business owners choose standing seam metal.
Advantages of Standing Seam Metal Roofs
Allen Consulting Group can help you decide whether standing seam metal roofs are right for you. Here are a few key advantages: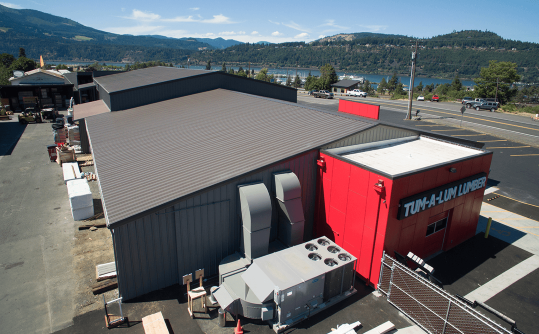 High Seams: Seams are always the weakest point of any roof, allowing for the potential leaking of moisture. High seams, then, are raised above the roofing panel level.
Fewer Seams: With no horizontal seams, your roof will also have fewer seams in total.
Durable: Metal is one of the most durable roofing materials out there. It's resistant to fire, high winds and more.
Longevity: Your standing seam metal roof can last up to 50 years and beyond, provided you give it regular maintenance.
Eco-Friendly: Metal roofing can be recycled, plus it offers a cool roof effect whereby it prevents solar heat gain. As a result, you remain more comfortable in the structure and pay less for your heating and cooling bills.
Sleek Appearance: Thanks to streamlined, straight lines, you get a sleek contemporary look to your building.
Colors: Metal roofing is available in a variety of colors to fit your brand and logo.
Contact us About Standing Seam Roofing
Want to know more about our standing steam roofing? Contact Allen Consulting Group, Inc. today at 800-914-8667 or email us at acgi@allenconsultinggroup.net. We bring more than 100 combined years of field and sales experience in the commercial and industrial roofing industry.