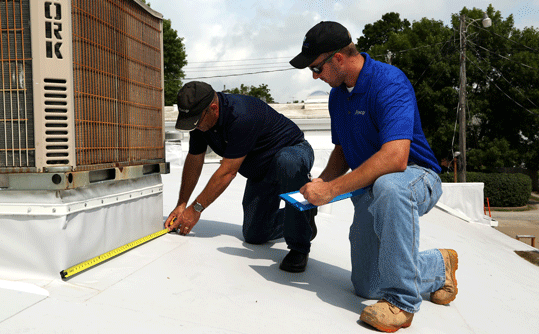 ACGI: Your Trusted Commercial Roofing Consultants
For more than three decades, Allen Consulting Group, Inc. has been providing expertise in field and sales experience. This is part of our commercial and industrial roofing. Our commercial roofing consultants can partner with you to provide proven solutions for your customers. We do this via long-term technologies and business consulting services. From roofing to related materials, we can maintain your project dynamics and code-approved assemblies – all at an affordable price for you. We offer a fresh approach to commercial construction solutions here at Allen Consulting Group Inc.: proud to be your trusted commercial roofing consultants.
What We Do
Our team brings more than 100 combined years of field and sales experience to every job we take on. When it comes to roofing, construction sales and consultation services, we are the premier experts in the area. Look to us to help you make important decisions about the products, specifications and materials you choose for your business. We can even identify structural issues that may pose a problem. If you are looking into a new commercial roof for your company and don't know where to start, call Allen Consulting Group. We bring experience, attention to detail and innovation to your project so you can purchase a new roof with confidence. Our goal is to help you grow and maintain a successful, sustainable business.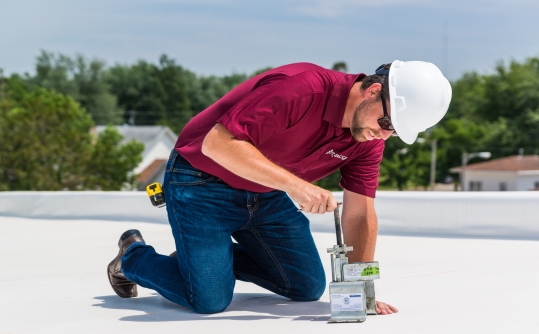 We make decisions together every step of the way. It's not just about selling you a product. It's about building long-term relationships with our clients and developing trust. Our team cares about the quality of the product and the resulting service to contribute to the health and future of your company.
Contact Our Trusted Commercial Roofing Consultants
For more information on how our commercial roofing consultants can help you, call Allen Consulting Group, Inc. today at 800-914-8667 or email us at acgi@allenconsultinggroup.net. With more than 10,000 completed installations under our belts, you can rest assured you're getting the best.